All partners included in the network have a wide range of courses and programs offered in subjects such as business, technology, sustainability, tourism, social science and innovation. The education takes place both on undergraduate and postgraduate level. Besides teaching in their local language, all partners also offer full study programs in English.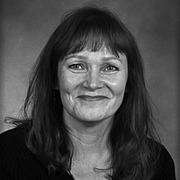 Lahti University of Applied Sciences, Lahti (Finland) (www.lamk.fi)
Raili Ekholm - Coordinator (raili.ekholm@lamk.fi)
Lahti University of Applied Sciences (Lahti UAS) is an innovative and internationally respected higher education provider working closely with local companies and organisations. By implementing integrated pedagogy as well as research, development and innovation activities in our teaching, we aim at producing new and authentic learning situations and innovative pedagogical solutions. Our Bachelor's and Master's Degree Programmes have been designed to respond to the demands and development needs of business and industry. Three Bachelor's and four Master's Degree Programmes are taught entirely in English.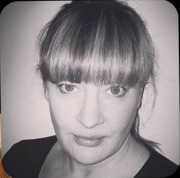 Mälardalen University, Västerås (Sweden) (www.mdh.se)
Charlotta Edlund - Coordinator (charlotta.edlund@mdh.se)
Mälardalen University (abbreviated MDH) is one of Sweden's large institutes of higher education. The University has over 13,000 students studying our 51 programmes and 1,000 courses in four areas: Teacher training, Engineering, Health and welfare and Economics. MDH is characterised by close partnerships with businesses and the public sector in the region, making it attractive to students - and our students attractive on the labour market. About 80 per cent of our students have a job within one year after graduation. Mälardalen University conducts education that leads to employment and invests in research which generates beneficial solutions for societal development.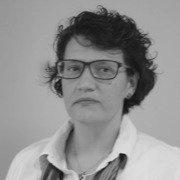 Aarhus University, Herning (Denmark) (www.btech.au.dk)
Eva Sørum Poulsen - Coordinator (eva@btech.au.dk)
AU Herning is Aarhus University's Department with focus on Business and Technology, and is part of School of Business and Social Sciences which holds the distinguished AACSB and EQUIS accreditation. AU Herning has approximately 2,000 students and offers study programmes that are based on interaction across professional boundaries as well as close interaction with students and the surrounding business community. All study programmes have an innovative and international perspective. For example approximately 40% of AU Herning's students spend at least six months of their period of study at a foreign engineering college, university or company.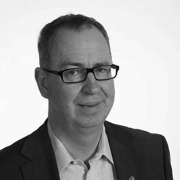 Reykjavik University, Reykjavik (Iceland) (www.ru.is)
Sverrir Arngrímsson - Coordinator (sverrira@ru.is)
Reykjavik University (RU), Iceland´s largest private university, is a dynamic international university with over 3000 students offering a first rate education in one of the most unique countries in the world. The University is committed to academic excellence and is renowned for it outstanding teaching and unique relations with Icelandic industries and public institutions. The University comprises of four schools: the School of Business, School of Computer Science, School of Law, and the School of Science and Engineering. We presently offer twenty masters programmes taught entirely in English, several PhD programmes and a number of undergraduate modules in English for visiting students.
Telemark University College, Bø (Norway) (www.hit.no)
Per Isaksen - Coordinator (per.isaksen@hit.no)
Telemark University College (TUC), (Høgskolen i Telemark or HiT in Norwegian) is a state university college and has approximately 4500 students.TUC is a not for profit organisation based in the South-Eastern part of Norway. TUC has campuses in Bø, Notodden, Porsgrunn, at Rauland and in Drammen, and offers a broad range of academic opportunities at bachelor's-, master's- and Ph.D-level. The Faculty of Arts and Sciences in Bø has 1500 students and offers a wide range of study programmes within the areas of business administration, computer science, health and environmental science, sports, outdoor life, culture and the humanities.
Tallinn University of Technology, Tallinn (Estonia) (www.ttu.ee)
Kaja Lutsoja - Coordinator (kaja.lutsoja@tseba.ttu.ee)
TSEBA (Tallinn School of Economics and Business Administration) provides world-class business and management education and training to undergraduates, postgraduates, experienced practitioners, and those with serious academic and research ambitions. We are an international and progressive school, delivering and applying original business thinking and teaching, informed by the contemporary commercial environment. 80% of Estonian top managers are graduates of TSEBA. TSEBA offers a number of international bachelor`s and master's degree programs at its facilities in Tallinn. The programs are offered in two languages: in Estonian and in English.
ISM University of Management and Economics, Vilnius (Lithuania) (www.ism.lt)
Jolita Butkiene - Coordinator (jolbut@ism.lt)
ISM University of Management and Economics' aim is to offer innovative, qualitative studies and training of management and economics for creative, ambitious young persons and already experienced business managers. Quality and internationality have become the most important priorities of the University's activities. They offer a wide range of programs at their Undergraduate, Graduate and Executive school many of them fully taught in English. A new generation of researchers is also being developed through Doctoral Studies. ISM has 2000 students, 2000 Alumnis and 84 partner universities.
Stockholm School of Economics, Riga (Latvia) (www.sseriga.edu)
Aivars Timofejevs - Coordinator (aivars.timofejevs@sseriga.edu)
The mission of SSE Riga is to provide a state-of-the-art education in business and economics that contributes to the economic and social development of the region, in particular Estonia, Latvia and Lithuania. SSE Riga is a comparatively small school with a dynamic international learning environment where the majority of the courses are based on the case study method. SSE Riga offers two accredited study programmes: a three-year Bachelor's programme in Economics and Business (125 students enrol every year), and an Executive MBA (30 students are enroled every year) - a two-year professional Master's programme.